Hosting of Casa Particular Private House, Holguin City





Taxi Services
Where ever you want to go:
Tour Holguin & Casa Particular, is privileged to help you get the car you need, you only confirms the day arrives and we will be there ready and prompt to start your vacation the best places in Cuba. Tour the community of Holguin, manages the transportation, lodging and everything you need. We can locate your personal driver cars, with vast experience suitable for safe Streets propiciarle so that lead if someone can bring the best restaurates, beaches and tourist sites that you want?.
What kind of transportation?
Taxi Hyundai: modern car, excellent conford and very economical, capacity for 3 persons.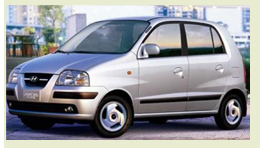 ---
Hosting
The hotel accommodations are very nice, facilities are of excellent quality, however you have the possibility to rent a private house (Casa Particular) or rooms only for you and your family. These types of income, have the advantage of enjoying greater privacy and most of all a unique and hospitable attention.
Tour
Cuba has benefited historically and geographically. The best beaches are within 55 km of the city and its history will witness the natural beauty around us. In our environment there are several museums and a detail not to be missed. Many archaeological evidence, from an aboriginal cemetery that was frozen in time.
Temperature
<!-Weather in Holguin, Cuba on your site - HTML code - weatherforecastmap.com -->
---